Scentsy Sale Month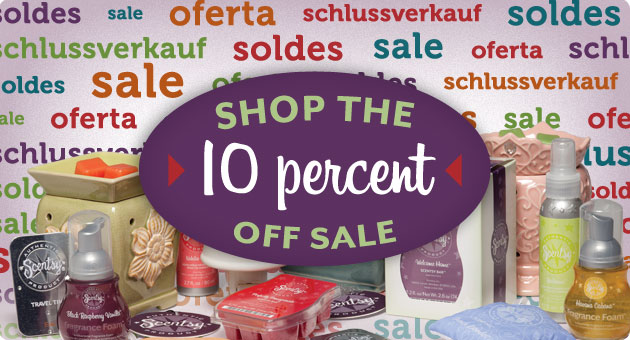 The new Fall/Winter 2014 Scentsy catalog debuts in September, so that means August 2014 is Scentsy's semi-annual sale!  Stock up now for yourself, as well as any gift-giving coming up and take advantage of the sale prices.  Have always wanted to try Scentsy?  NOW is the perfect time!

Scentsy Semi-Annual Sale
Discontinued Scentsy Products 2014
Take a peek and make sure your favorites aren't on the soon-to-be Discontinued Scentsy products list… only available through August, but once they sell out, they're gone! Perfect time to stock up on the Scentsy scents you know and love; now is your chance to buy Scentsy on sale during the semi-annual 10% off sale.
~Becky Sattler, Scentsy Star Director
208-340-6538
Join my Team and get the Supersized Kit in August!