Join My Scentsy Team!
I'm so excited you are interested in joining Scentsy and KNOW you will love it!  I love working with my Scentsy team and find great satisfaction in helping my downline succeed.  Scentsy's philosophy of Simplicity, Authenticity, and Generosity makes it a unique company, truly interested in helping you grow personally as well as with your Scentsy business.  Join Scentsy as an Independent Scentsy Consultant, and begin the amazing adventure of your life!  Many people start off just to help family finances and make money from home, but soon see that Scentsy is completely different than anything they could have imagined and will bless their life more than they ever knew.  Scentsy is an exciting Direct Sales company to join because it is growing so quickly, you can't help but grow with the company!  I started out 3 years ago and already have a team of over 200 Scentsy Consultants all over the world.  This is a benefit to you because, when you join Scentsy, you already have a network of amazing people in all walks of life and in any area to help you and be an immediate support system.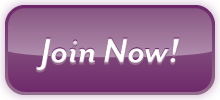 My Scentsy Team Benefits
I don't just recruit Scentsy Consultants—I sponsor, support, and mentor them. I'll be your personal Sponsor and you'll immediately have access to our online Consultant forum and web-based training.  Scentsy will send you a Consultant handbook, promotional products and marketing materials. Scentsy Consultant Support is available every weekday from 5 a.m. to 10 p.m. and on Saturdays from 9 a.m. to 5 p.m. (MT). Scentsy also holds an annual convention and seasonal training and networking events throughout the U.S.
And that's not all. When you become a Scentsy Consultant you get a free website for three full months ($10/month after that), a free online Workstation to organize and run their business, free credit card processing, no inventory to manage, no credit card fees, and free shipping on orders over $150 (discounted shipping for Alaska, Hawaii, Guam, and Puerto Rico).
It is really important to join Scentsy with a good Scentsy Sponsor who you'd like to work with and who will provide the support you need to be successful.  I offer everyone on my team:
Monthly team training meetings at various locations around the country.
Individual training and ongoing idea generating to help you always expand your business and have fresh, new ideas.
Broadcast monthly team trainings on ustream so you can participate anywhere in the country from your own home.
I am available for questions and always return phone messages and emails.
I offer individual support to my team through phone calls, emails, and facebook posts.
We have a private facebook Group for our Scentsy team so we can all post and benefit from everyone's questions and ideas.
Access to my own Scentsy facebook fan page for fun, creative marketing ideas to post on your own profile.
There is a lot of energy in belonging to a team and you definitely won't be alone when you join our team.  I want to help you succeed and will do all I can to support you when you start a Scentsy business.  Here's our latest team trainings you'll be able to participate in when you join my Scentsy team too!

Want another?  Here you go… you'll love it!  A Scentsy meeting is just like a Scentsy Party – you get paid to have a good time!

Getting Started Is Easy
For just $99 (plus tax and shipping) you'll receive your Scentsy Starter Kit that includes everything you need for your first Scentsy Party aand to get your new Scentsy business started.  One of Scentsy's core values is Simplicity and it can be seen in the product, the Scentsy parties, and even Scentsy's pricing structure – so simple, you don't even need a calculator!
It really is about Scentsy's core values:  Simplicity, Authenticity, and Generosity.  That's how I run my Scensty business and that's how I support my team.  I'd love to have you join Scentsy on our team and can't wait to help you get started and be your Sponsor!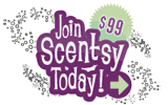 If you want to be a Scentsy Consultant in:


Click here to join or contact me with any questions and I'll help you get started!
~Becky Sattler, Independent Scentsy Star Director
208-340-6538
Contact me