Nutcracker Scentsy Warmer and Ornament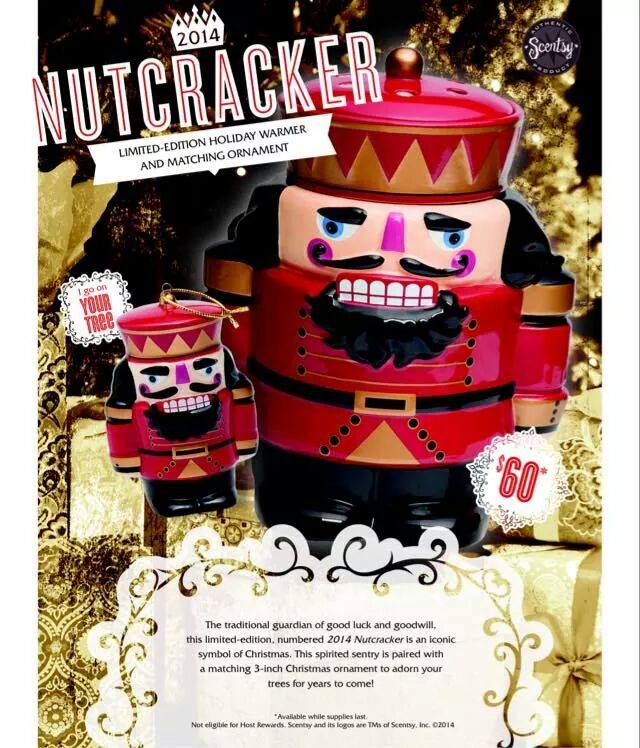 This amazing numbered, limited-edition Nutcracker Scentsy Warmer is sure to delight all nutcracker collectors, or even just fans everywhere!
Available one per customer until November 7 online only, then starting November 8, openly available to order through a party. So, if you want to make sure you buy the Nutcracker Scentsy Warmer before it sells out, send me a message and I will order yours right away!

The traditional guardian of good luck and goodwill, this limited edition, numbered 2014 Scentsy Nutcracker Warmer is an iconic symbol of Christmas. Sharply dressed in opulent shades of red, black, and gold, a warmer dish is cleverly hidden inside his cap. This spirited sentry is paired with a matching 3-inch Christmas ornament to adorn your tree or holiday decorations for years to come!
~ Becky Sattler, Scentsy Star Director
208-340-6538