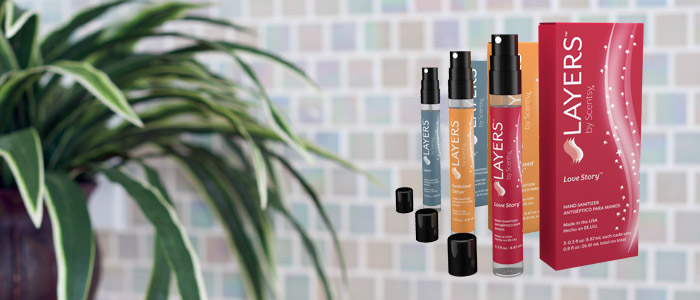 Lusciously scented, moisturizing, antibacterial, and alcohol-free, Scentsy Hand Sanitizer kills germs without drying hands, or making them sticky.  Perfect for doctors, nurses, teachers, daycares, and anyone who needs a little hand sanitizer every now and then.  Three come in one pack, so they are handy to always keep in your purse.


Bring a Scentsy Buddy to life with a Scentsy Scent Pak, or toss one in a drawer, closet, gym bag, car or anywhere you'd like a touch of Scentsy.  I love these; they seem to last forever.


Our logo never smelled so good! Hang your Scentsy Scent Circle freely in cars, lockers and closets. Packed with fragrance, each will give you weeks of Scentsy wherever you go.  Show your Scentsy addiction loud and proud!


Scentsy Room Spray is perfect for closets, linens, hotel rooms and restrooms. One spray can fill a whole room with your favorite Scentsy scent.  Room Sprays are very fragrant, and can quickly help out the smell in any room.  I use one for a quick help after a diaper change or stinky trash can.


Portable and convenient, simply open your Scentsy Travel Tin to release the scent. The more you open it, the more fragrance you release. Great for your purse, car or gym bag – anywhere you need Scentsy fragrance!  The Scentsy scent is contained in a gel within the tin, so it won't spill or leak.