Discontinued Scentsy Products Fall 2012
The following Scentsy products will be discontinued and will not be returning in March for the Spring/Summer 2013 Scentsy catalog, so stock up while you can!  All scents available through February 2013 while supplies last.


Almafi Coast
Amber Road
Autumn Sunset
Be Still
Black Ruby
Buckleberry
Central Park Pralines
Cerise
Christmas Cottage
Cinnamon Bear
Cinnamon Vanilla
Clove & Cinnamon
Cozy Fireside
Dominica
Dulce De Leche
Echo
Enchanted Mist
Festival of Trees
Frosted Ginger Cookie
Hazelnut Latte
Hemingway
Hendrix
Honey Pear Cider
Iced Pine
Mediterranean Spa
Midnight Fig
Pumpkin Marshmellow
Pumpkin Roll
Silver Bells
Snowberry
Titanium
Vanilla Cream
Whiteout
These Full Size Scentsy Warmers are discontinued for the Spring/Summer 2013 season. Available while supplies last only.
Aia
All Wrapped Up
Blizzard
Bluster
Charlemagne
Chianti
Flint
Ghouls & Ghosts
Heavenly
He's Alive
Jolly
Menorah
Merry Berry
Star Spangled
'Tis the Season
Trellis
Valentine
Boleyn
Capri
Champion
Claremont
Classic Purple
English Ivy
Hope
Magellan
Maize
Malta
Plum Garland
Riverbed
Sol
Glowing Core Silhouette
All Hallows Silhouette wrap
Joy to the World Silhouette Wrap
Nativity Silhouette Wrap
Chateau
Hydro
Jadestone
Limestone
Mission Slate
Quill
Rosso
Blizzard
Bluster
Fright Night
Gingerbread
Groovy Brown
Grotto
Heavenly
Lei
Pop
Santa Fe
Silent Night
Wonky
Wrangler
February is sale month, and also "double" Scentsy Starter Kit Month (you receive BOTH Spring Summer AND Fall Winter catalogs and scent testers), so it's the best time all year to join Scentsy and become a rep.  Start a home based candle business with Scentsy and begin the adventure of a life time!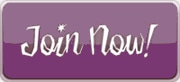 I can't wait to work with you and know you'll be a great Scentsy Consultant!
~Becky Sattler,
Independent Scentsy Star Director
208-340-6538
Contact Me