Scentsy International: Germany, UK, Ireland, France, Spain, Poland
Scentsy is growing in Europe!  Scentsy in increasing international expansion to create Scentsy International, starting with Scentsy Germany and Scentsy UK, Scentsy Ireland, and soon France, Spain, and Poland.  How exciting!  Scentsy has been available for purchase on military bases through APO international shipping for a while, but now German, Irish, UK, French, Spanish, and Polish citizens are able to join as Scentsy Consultants too.  So dust off the old black book and rack your brains for who you know in Europe, then join Scentsy so you can become a Scentsy Consultant yourself, and start recruiting as Scentsy expands to Europe.  This is a unique chance to be a founding Scentsy Consultant in Scentsy Europe!
Join Scentsy Europe
Scentsy is a new company, and is growing fast!  Scentsy Wickless Candles is only nine years old,  but already has over 200,000 consultants throughout the United States, Canada, Guam, and Puerto Rico and Europe, and is poised to just keep growing.  Come join a good thing and get your start as one of the founders as Scentsy expands in Europe.
Start a Scentsy Business in Germany, the UK, Ireland, France, Spain, or Poland
What an exciting time to be a part of Scentsy!  Want to join Scentsy, but afraid you're not the Scentsy party type, or don't know how to start a Scentsy business?  Don't worry, there are so many ways to sell Scentsy, and that's what I'm here for… I'll help you!  The biggest asset for you to sell Scentsy is you! I will be your Scentsy sponsor, trainer, and mentor.  I will help you figure out how you can tailor your Scentsy home business to fit your personality, goals, and connections.  Feel free to contact me and I'll answer any questions you have before you join, and be your Sponsor to help you be successful in your Scentsy Europe business.  Join my Scentsy team today so you can be in on the ground level as Scentsy expands to Scensty International.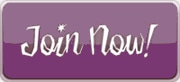 Scentsy Europe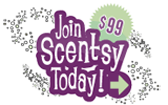 Scentsy is expanding through Europe! What a great time to join this great company and be one of the first Scentsy Europe Consultants. As of April 18, 2011, Scentsy International opened, starting with Scentsy Europe in Germany and the UK, and just recently announced the addition of Ireland.  What an exciting time to be a Scentsy consultant.  Now is the perfect time to join Scentsy in time for global expansion with Scentsy.  This really is a unique opportunity that promises to be huge!  You have the chance to be one of the first and founding Consultants as Scentsy grows internationally.  Scentsy Europe will begin with Scentsy Germany and the United Kingdom (Scentsy England, Scentsy Wales, Scentsy Ireland, and Scentsy Scotland), but other countries won't be far behind.  Check my Scentsy Europe page for updates as they are announced.  What an exciting time of explosive growth!  I'll help you get started and train you so you'll be able to get in on the ground level, and start off running.
Selling Scentsy in Europe Info Meetings
Scentsy Corporate employees held Welcome Meetings in UK and Germany, and were met with a lot of excitement and energy to open up Scentsy in Europe.  The  Scentsy Europe launch meetings are finished, but you can contact me today to learn more about what you need to do to sign up and be one of the first ever Scentsy Consultants in Europe.  Scentsy Corporate held a series of informational meetings throughout the United Kingdom and Germany for those interested in selling Scentsy in Europe during April 6-9, 2011.  Meetings were held in the following cities: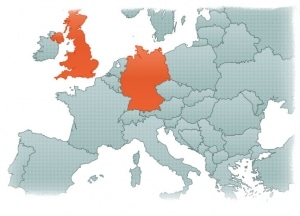 United Kingdom
Cardiff, Wales
Belfast, Ireland
Cambridge, England
Manchester, England
London, England
Edinburgh, Scotland
Germany
Munich
Berlin
Hamburg
Mainz (near Frankfurt)
The Scentsy Welcome Meetings were held in these major cities, but all of the United Kingdom and Germany and now Ireland are officially open to buy and sell Scentsy now.  For the latest updates and further details regarding Scentsy's expansion into the UK, Ireland and Germany, head on over to my Scentsy Europe page.  Read exciting news and the Top Four Tips to Start a Scentsy Business in Europe.  Enjoy!
The Scentsy Catalog is unique to each region, so there will be one for the UK and one for Germany, with the country-specific pricing and products offered, and are language-specific to each area as well.  If you'd like to see the catalogs, just let me know and I can email you a copy.  The Scentsy Starter Kit for Europe will be a bit different than the US as well, since the Scentsy products offered in those areas are unique.  The Scentsy Europe Starter Kit is an incredible value for the cost to sign up.  I'm so excited for you and can't wait to help you get started in Europe!
Becky Sattler, Scentsy Star Director
208-340-6538
Contact Me