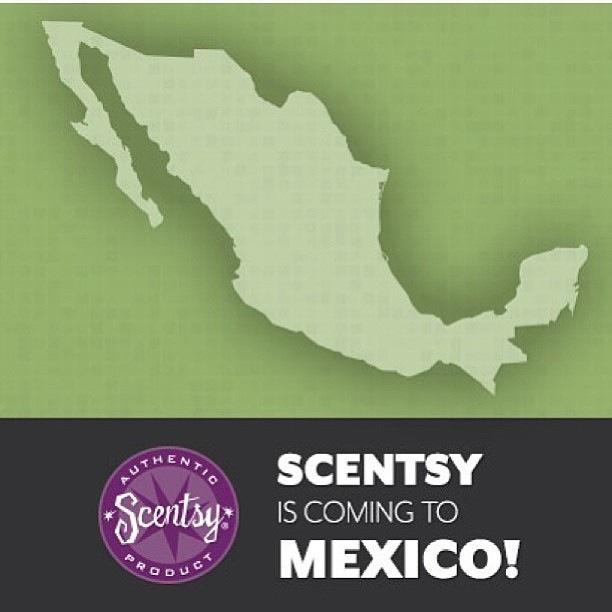 Scentsy is coming to Mexico!!
So excited to announce that September 1, 2013 Scentsy Fragrance and Grace Adele brands will open in Mexico!
Join Scentsy in Mexico
Contact me for information or to get ready to sign up and be the first Mexico Scentsy Consultant ever!!  If you know someone who might be interested in joining Scentsy in Mexico too, I'd love your referral!
More info on selling Scentsy in Mexico and FAQ.
Sell Scentsy in Mexico
The exciting news is that if you live in the United States and Canada, you can recruit and sponsor new team members in Mexico, but you can also sell Scentsy in Mexico if you sign the cross-border agreement!  What exciting news!
Buy Scentsy in Mexico
If you live in Mexico and would like to buy Scentsy, I can help!  Give me a call or order Scentsy in Mexico online on my website and it will ship to you in Mexico starting September 1, 2013.
~Becky Sattler,
Scentsy Star Director
208-340-6538