I joined Scentsy six years ago and had no idea the journey I was about to begin!  It was at a time in our family when we were struggling financially due to the economic recession and I needed to help out.  We just had our third child (we now have five), and my sweet husband and I really didn't want me to go to work.  I was in the final interview stage of a job, but just couldn't bring myself to leave my babies and go to work.  My mom suggested that I join Scentsy and told me she thought I would be good at it.  I've always been smart enough to listen to my mom, so I signed up.  I liked the idea of a work-at-home job, but I am NOT the home party girl... I never host parties, I never go to the parties, so I didn't know how much I would like being a Consultant and throwing home parties for a living.  I graduated from college in Business, so the challenge of starting a Scentsy business was intriguing.  I made a plan to make enough money to pay for the $99 Scentsy starter kit in the first month, so if I hated it, or just wasn't any good at Scentsy, I could quit and not be out more than a little pride.  What I didn't expect was to just fall in LOVE with Scentsy... I love the products, and I love the company.  I love Scentsy's mantra to "give more than you take" and appreciate knowing that I help support so many good causes through Scentsy.  I have known Heidi and Orville Thompson (Scentsy President and CEO) for years (long before I joined Scentsy) and knew that I could trust anything where they were at the head.  They have created a family-friendly company that has blessed us in so many ways.
Scentsy Christmas Money
Scentsy is growing at an incredible rate, and my Scentsy team is growing right along with the pace.  It has been an incredible business opportunity and I feel so blessed because of everything that has come into my life because of Scentsy.  That year before I started selling Scentsy, Christmas was so tight, I cried when I thought about the approaching holiday.  I didn't have any extra money to squeeze out to buy presents, but I figured if I had $100, I could make and buy presents for my three little kiddies.  I like to make homemade chocolates, candies, fudge, and caramels, so I decided to make a bunch and sell them door-to-door in my neighborhood until I had $100 for Christmas.  My neighbors were generous and I sold it all, so with a little spit and polish, toys and books from Goodwill cleaned up nicely, a big wheel tricycle off craigslist turned good as new, and hand-me-down toys from a friend rounded off the presents nicely.  We were very blessed and the kids had a wonderful Christmas.  That is certainly a Christmas I will never forget, but honestly don't want to ever have to repeat again.  Scentsy has made it so I don't have to worry about Christmas money any more.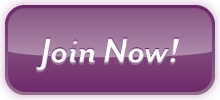 Stay at Home Scentsy Mom
Honestly, it is a challenge to pull myself back and keep my Scentsy business in check.  It is growing so quickly and is so rewarding financially as well as emotionally for me, that it is easy to get caught up in the whirlwind.  My husband is my greatest support and helps me keep everything in balance.  I am a mother first, and a Scentsy Consultant second.  Some decide, whether out of necessity or choice, to take their Scentsy business and run with it as quickly as they can, but my husband and I try really hard to run my Scentsy business with measured intention.  I have five kids under the age of 10 and I don't want to miss my chance to be their mother.  I don't want to regret the time I spent building a business, however successful it is, to miss out on their childhood.  I love being a stay-at-home mom and love that I am here to help them learn and watch them grow, thanks to Scentsy and my wonderful husband.  I find great satisfaction in my Scentsy business as a stay-at-home mom.  Most of the things I do have to be repeated daily, so I often felt like I was starting over every day (dishes and cooking have to be done daily, have to make beds every day, etc.).  With Scentsy, I have a sustainable business that is growing and I don't have to start over every day!  I can see progress and can help my downline team grow their businesses and accomplish their goals.  I have grown personally as I have developed leadership skills and honed my own business skills through running my Scentsy business.  I had no idea the huge adventure I was starting on five years ago... if I can do it, YOU can do it!

I have had many fun opportunities for travel since I joined Scentsy.  I have attended the annual Scentsy Convention each year since I joined, in Boise, Idaho; Salt Lake City, Utah; Denver, Colorado; Fort Worth, Texas; Las Vegas, Nevada; and Indianapolis, Indiana!  My parents are Scentsy Consultants too and my Dad and I traveled to Minneapolis, MN to do a Scentsy booth at a huge Home Show.  I love Scentsy events and have made so many cherished friends and memories, my Scentsy business really has turned into my Scentsy family.  I attended the Scensty Leadership Retreat a few years ago on a Bahamas Cruise and have attended in Cancun, Mexico every year since then!  If you like to travel and would love a good reason to see the world, come join Scentsy and start your own Scentsy story!