Scentsy New Brand: Grace Adele
Announcing Grace Adele, Scentsy Family's new brand and product line of high-quality, high-fashion coordinating bags and purses, clutches, accessories, and jewelry, even scarves.  Effortlessly create your own unique look from head to toe.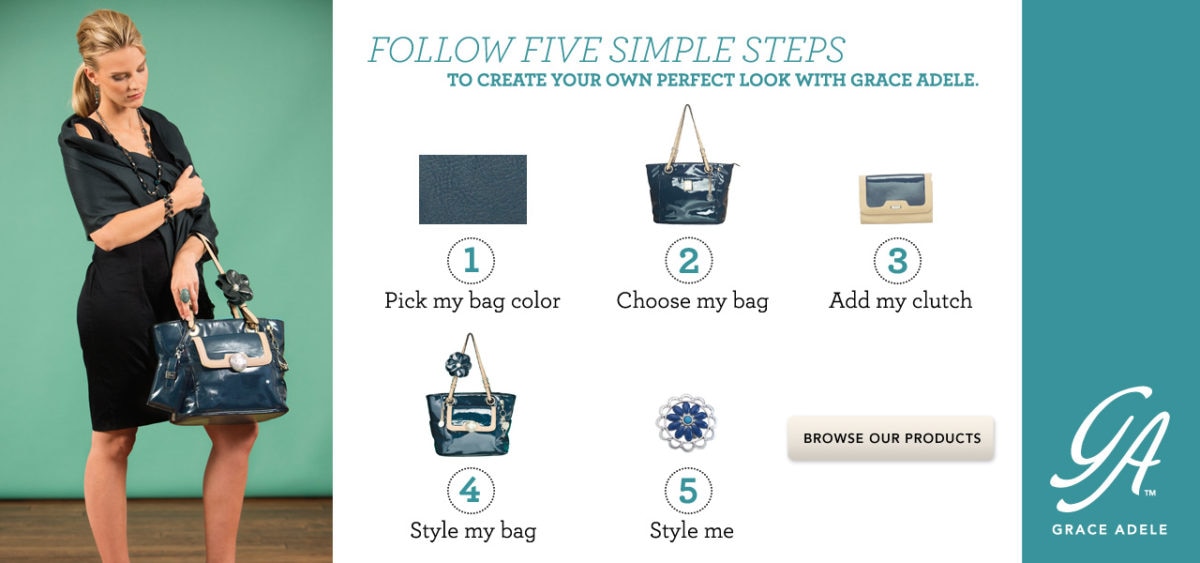 Grace Adele Style System
You can even buy one bag, with various interchangeable clutches to match your outfit or style for the day.  Each Grace Adele bag is designed with "Intelligent Interior" – no dump purse!  High fashion, high quality.
Join and Sell Grace Adele
The exciting thing about another new Scentsy Brand and Product line is that you can choose to sell one or all of Scentsy Family brands such as Grace Adele, but only have one downline that all feeds into one compensation plan.  No other Direct Sales company is so generous and leaves the door wide open for amazing success when you join.
Contact me for more information or to join this exciting new ground floor opportunity and be one of the very first Grace Adele Consultants today!
~Becky Sattler, Independent Scentsy Star Director
https://sattler.graceadele.us
208-340-6538