Scentsy Join Special in March
This March 2022, we're going back to basics with a $25 Escential Starter Kit,* featuring all the essentials new Consultants need to get their business off to a great start.
What a great time to join Scentsy and start your own Scentsy business for such a small cost.
*Plus taxes and shipping. Not eligible for Host Rewards. Kit contents are subject to change.
As a special present to YOU, Scentsy is offering a special discounted mini join kit for only $25 USD during the month of March 2022. That's right... only $25!! For the price of dinner, you can start the adventure of your life and join our Scentsy team!
So, if you have ever been thinking about joining Scentsy, or starting your own business, now is the perfect time to jump on in and give it a try with practically no risk.
Escential Starter Kit contents
Here's what new Consultants will receive in their kit:
Wire You Blushing? Mini Warmer
Black Raspberry Vanilla Scentsy Bar
Sample Packette Bundle (Laundry, Body, Clean and Pets)
Spring/Summer 2022 Fragrance Tester Sample Pack (1 pack of 25)
Quick Start Guide
3 months of your own personalized website
Spring/Summer 2022 Catalogs (1 pack of 5)
Welcome Card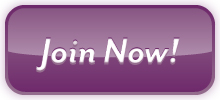 Why join Scentsy now
We get a new catalog twice a year (Spring/Summer in February, and Fall/Winter in August), and we are just beginning a new catalog. The perfect way to start a new business, and have lots of fun new products to share with customers!
Scentsy will also be celebrating International Fragrance Day later this month (with a little surprise we'll reveal soon), and we recently announced our participation in the 2022 EPCOT® International Flower & Garden Festival at Walt Disney World Resort® in Orlando, Florida. So that means now is a truly amazing time to become a Consultant.
We can't wait to welcome you as you join in March with this great promotion, and watch you grow all year long!