https://secureservercdn.net/192.169.221.188/57p.8f7.myftpupload.com/wp-content/uploads/2019/01/BBMB2019.jpg
| | |
| --- | --- |
| If you like this… | You might like this! |
| Apricot Vanilla | A Wink & A Smile Scentsy Bar |
| Autumn Hearth | Amber Hollow Scentsy Bar |
| Apple Cherry Strudel | Apple S'mores Scentsy Bar |
| Perfectly Pomegranate | Black Currant Bubbly Scentsy Bar |
| Honey Pear Cider | Cashmere Pear Scentsy Bar |
| Stroopwafel Delight | Central Park Pralines Scentsy Bar |
| First Day of Fall | Cozy Chai Scentsy Bar |
| Sugar Cookie | Cutie Pie Cupcake Scentsy Bar |
| Just Fir You | Lavender & White Balsam Scentsy Bar |
| Vanillamint | Marshmallow Mint Scentsy Bar |
| Mystery Man | My Dear Watson Scentsy Bar |
| Cider Mill | Painted Leaves Scentsy Bar |
| Perfect Peppermint | Peppermint Dreams Scentsy Bar |
| Black Raspberry Vanilla | Plum & White Woods Scentsy Bar |
| Pumpkin Tiramisu | Pumpkin Marshmallow Scentsy Bar |
| Amazon Rain | Quiet Grove Scentsy Bar |
| Luna | Sweet Amber & Freesia Scentsy Bar |
| Apple Cherry Strudel | Sweet Plum Pastry Scentsy Bar |
| Sheer Leather | Vanilla Oud Scentsy Bar |
| Saddle Up | Vanilla Suede Scentsy Bar |
These much-loved, winning Scentsy Bars will be on sale starting November 23, and for the whole month of December (or until they sell out!) — enough time to stock up and add them to a Scentsy Club subscription.
$126.00 Add To Cart
Scentsy Bring Back My Bar (BBMB) fragrances will be available for sale Nov. 23-Dec. 31, 2020, so either shop online to order your favorites, or let me know what you'd like and I'll order it for you.
FYI... did you know that you can get your favorite BBMB winners delivered to you on a regular basis (even after December BBMB is over!) — for as long as you choose — by taking advantage of Scentsy Club's "Always Get My Bar" perk?!?!?
Want to take a look around and shop all of the current Scentsy fragrances, not just BBMBs? Shop these classic Scentsy scents and all Scentsy products from my Scentsy website. To browse just these fantastic Scentsy Bring Back My Bar scents in January, follow the link to Scentsy Bring Back My Bar Scents.
All 25 Bring Back My Bar fragrances will soon be available for purchase. Each bar is $6, or choose from the options below and save:
Twin Pack (2 Scentsy Bars, same fragrance): $11 ($1 savings)
6 Scentsy Bars: $30 (Buy 5, get 1 free – $6 savings)
All 25 fragrances: $126 ($24 savings)
It's never too early to get your pre-order in for your favorite returning Scentsy scents! Simply contact me and we'll get you taken care of and make sure you get your stash of your favorite Scentsy Bring Back My Bar Scents!
Previous BBMB results:
Popular Scentsy bar fragrances brought BACK! Buy any of these favorite Scentsy scents, but don't wait; these Top 20 BBMB fragrances will only be available in January 2019.
And the Bring Back My Bar winners are… Scentsy fans have spoken. We tallied over 3.5 million Bring Back My Bar votes — and the following 20 fragrances landed at the top of the list. We hope your favorites are here!
And, as a THANK YOU for rallying the fans and voting your hearts out for Bring Back My Bar, we've added five bonus bars to the list. These five bars didn't make the Top 20, but they're favorites here at the home office.
Jan. 2019 BBMB winners were:
Rum Raisin Cookie
Jumpin' Jellybean
Coconut Cotton
World Traveler
Rockin' Ruby Razz
Blond Wood & Moonflower
Thunderstorm
Vanilla Suede
Fields of Gold
Sticky Cinnamon Bun
Southern Evening
Cashmere
Beach
Blue Raspberry Ice
Central Park Pralines
French Kiss
Sea Salt Mist
Red Candy Apple
Banana Nut Bread
My Home
Wild What a Melon (Bonus Bar!)
Dark Harbor (Bonus Bar!)
Blueberry Rush (Bonus Bar!)
Happy Birthday (Bonus Bar!)
Apple S'mores (Bonus Bar!)
---
While you're there check out some of the great fragrances in the New Scentsy Fall Fragrances. The new fall/winter favorites are amazing! You're going to love these new Fall/Winter scents to make your home nice and cozy!
Just want to check out all the new Scentsy scents in the new October Scentsy Catalog? Follow this link to browse the new collection of exciting Scentsy New Releases fragrances. I guarantee you will find a new favorite fragrance from among the awesome new fragrances, they are amazing! This collection of new fragrances includes new Scentsy scents in the Essential and Natural Oils lines.
BBMB VOTING:
Twice a year we all get a chance to vote for the Scentsy Bring Back My Bar program. The voting typically happens in October and April and the top fragrances selected during those months return in January and July. The Scentsy Bring Back My Bar program is a great way to bring back some of your all-time favorite Scentsy fragrances that have been discontinued. Every March and September Scentsy introduces a new Scentsy Catalog full of new, on-trend Scentsy Products such as new Scentsy Warmers, Diffusers, Scentsy Buddy's, as well as approximately 20 or more new fragrances. When these new Scentsy fragrances are introduced, typically, it means that approximately that same number are discontinued. That's where the Scentsy Bring Back My Bar program comes in so you don't have to go forever without your favorite Scentsy fragrances!
Let your voice be heard! Follow the link to vote to bring back your favorite Scentsy fragrances in the Scentsy Bring Back My Bar program!
**Tip - Bookmark this link and come back every day and vote for your favorite fragrance! Here's to good luck! 🙂
https://secureservercdn.net/192.169.221.188/57p.8f7.myftpupload.com/wp-content/uploads/2016/04/BBMB-R1-2018.jpg
JAN. 2017
Scentsy Bring Back My Bar Update
Beginning JANUARY 1, 2017, the Scentsy bars listed below have been reintroduced for the month of January only. To shop the entire selection of Scentsy Bring Back My Bar scents follow the link. These fragrances received the most votes back in October and so they represent the best of the best of the best and are some major hardcore favorites of Scentsy Customers! These Scentsy Bring Back My Bar favorite scents are only available for the month of January 2017 so get your order in soon and if you have a favorite that you miss from days gone by than you may want to stock up zombie apocalypse style and get you a ton of your favorite fragrance!
TIP - Be sure to take advantage of the Multipack discount to get 6 bars for the price of 5! What? Don't know about my Buy 5 Get 1 Free Scentsy bars?! Follow the link to get to the Combine & Save specials where you'll find the "6 Scentsy Bars Special". OR if you're looking for a new warmer, take advantage of the specials that include a warmer and some Scentsy bars, follow the link to the Scentsy Specials to find these great deals!
Here is the complete list of January 2017 Scentsy Bring Back My Bar.
Autumn Stroll Scentsy Bar
Bananarama Scentsy Bar
Black Ruby Scentsy Bar
Cashmere Scentsy Bar
Cherry Almond Pie Scentsy Bar
Cherry Vanilla Scentsy Bar
Coffee Tree Scentsy Bar
Cranberry Bread Scentsy Bar
Flutter Scentsy Bar
French Kiss Scentsy Bar
Gingersnap Scentsy Bar
Grape Granita Scentsy Bar
Hemingway Scentsy Bar
Huckleberry Scentsy Bar
Inner Peace Scentsy Bar
Lavender Vanilla Scentsy Bar
Luxe Vanilla Scentsy Bar
My Home Scentsy Bar
Ocean Scentsy Bar
Sangria Scentsy Bar
Tingelo Scentsy Bar
Vanilla Walnut Scentsy Bar
Watermelon Patch Scentsy Bar
The voting for Scentsy Bring Back My Bar has ended, the ballots counted and the winners selected! The top 20 fragrances in the image below received the most votes and will return January 2017! Which of the below fragrances are your favorites? Bananarama, Vanilla Walnut, Watermelon Patch, and Cashmere are must-haves, I'm so excited for them to come back and replenish my stock! Want to make sure you get a stash of your favorite before they are gone? Send me an email with your order and we'll add you to our pre-order list!
October 2016 Scentsy Bring Back My Bar
*******Previous BBMB winners (no longer available)
Scentsy Bar Addicts... Bring Back My Bar!
The 20 Scentsy BBMB fragrances available July 2016 are:
Huckleberry Heaven
Apple Press
Rio Beach
Amber Road
Juicy Peach
Route 66
Bubblegum
Vanilla Suede
Orange Dreamsicle
Enchanted Mist
Jet, Set, Go!
Red Candy Apple
Serene Green
Lemon Coconut Chiffon
Surfer Chick
Cherry Limeade
Perk Me Up
Simply Lemon
Cranberry Mango
Peach à la Mode
BONUS 5 BBMB for July too!
Scentsy decided that the voting was so high and numbers were so close, that they should give us an extra bonus 5 Bring Back My Bar fragrances for July 2016!!
Happy Birthday
Lemons & Berries
Eucalyptus
Maui Mist
Fresh Cut Grass
BBMB 2016
Results have been tallied and here are the results for the January 2016 BBMB:
Banana Nut Bread
Carrot Cake
Cherry Almond Pie

Cherry Vanilla

Go-Go-Goji

Grandma's Kitchen

Grape Granita

Happy Go Lucky

Hemingway

Hendrix

Mulberry Bush

My Home

Oats & Honey

Puppy Love

Red Delicious

Simply Irresistible

Simply Rose

Spiced Grapefruit

Watermelon Patch

Wild Black Cherry
***********************************************
July 2014 BBMB scents:
Almond Cookie
Apples & Pears
Bananarama
Cherry Almond Pie
Coconut Palm
Cookie Dough
Cranberry Muffin
Echo
Flirtatious
French Kiss
Fresh Cut Grass
German Chocolate
Go-Go Goji
Key Lime Tortilla
Lemon Coconut Chiffon
Lily of the Valley
Mediterranean Spa
Mums & Marigolds
Oats & Honey
Revved up Raspberry
Official Lineup For BBMB July 2013 Scentsy Bars:
African Mahogany Scentsy Bar -

A crisp fragrance combining precious woods with musk and amber.

Awapuhi Seaberry Scentsy Bar -

Fresh Hawaiian white ginger blossom infused with fresh seaberry.

Berry Tart Scentsy Bar

– A medley of sweet berries nestled in buttery pastry, topped with caramel.

Breathless Scentsy Bar

– Floral bouquet of lilac, jasmine, and musk, kissed by sandalwood.

Cedar Sandalwood & Lime Scentsy Bar

– Vibrant fusion of lime, cedar, and sandalwood.

Flirtatious Scentsy Bar

– Fruity and vibrant, a combination of green apple, grapefruit, and white amber.

French Kiss Scentsy Bar

– Sweet fig tenderly caressed by coconut pulp, exotic cedar and caramel.

Grandma's Kitchen Scentsy Bar

– Nuts, raisins, butter, and spice always make Grandma's kitchen smell nice.

Grapefruit Pomegranate Scentsy Bar

– Fresh, zesty grapefruit blended with sweet pomegranate in this lively, summer fragrance.

Green Tea Smoothie Scentsy Bar

– Energizing green tea and fresh ginger with peach, nectarine, and cranberry.

Hawaiian Paradise Scentsy Bar

– Buffet of Hawaiian fruits: pineapple, banana, mango, papaya, and coconut.

Key Lime Pie Scentsy Bar

– The mouthwatering blend of coconut and lime.

Lavender Vanilla Scentsy Bar – Relaxing mix of hillside lavender, vanilla beans, orange zest, and patchouli.
My Wish Scentsy Bar

– A confection of earthy fig, sweet violet, and playful marshmallow will have you wishing for more.

Oatmeal Cookie Scentsy Bar

– Savory cinnamon, oatmeal, and warm sugar.

Oats & Honey Scentsy Bar -

A buttery mix of toasted oats and tupelo honey, oven-crisped with vanilla and maple.

Peligro Scentsy Bar

– Ebony wood, blue cypress, musk, and white pepper subtle, seductive, and dangerous.

Plumeria Scentsy Bar

– Hawaiian plumeria and nightscented jasmine mingled with succulent pear.

Spring Clean Scentsy Bar

– Refreshing spring air and morning dew blended with orange blossom, crisp white florals, and a whisper of sheer musk.

Wasabi Ginger Scentsy Bar

– Spicy notes of wasabi blended in perfect harmony with fresh ginger.
JANUARY 2013 Bring Back My Bar scents:
_______________________________________________________________________
BUY BRING BACK MY BAR - JANUARY 2012
After tallying up over 5 MILLION votes, here are the top 20 that will be returning in January 2012 ONLY!!
Amaretto
Berries & Bubbly
Bubblegum
Buttermints
Cherry Almond Pie
Cinnamon Cider
Coffee Tree
Cranberry Spice
Eucalyptus
Flower Shop
Mad About Mint
Mysterious
Pretty in Pink
Spiced Grapefruit
Spring Clean
Taj Mahal
Toasted Apple Butter
Toasted Caramel Sugar
Twilight
Vanilla Walnut
Available from January 1st to January 31st, 2012 only.
JULY 2011 Bring Back My Bar Scents
Have you heard all of the excitement about Scentsy's promotion for July? It's called "Bring Back My Bar" (BBMB) and it has the Scentsy world in a flurry of excitement! A few months ago, everyone - customers and Scentsy Consultants alike voted for their all-time favorite Scentsy bar scents. Scentsy is 7 years old, and voting consisted of scents from all previous Scentsy Catalogs! The top scents are brought back for the month of July ONLY, and only available in the form of a Scentsy Bar (not a Brick, Room Spray, Scent Circle, etc.).
Out of over 2 million votes, the top 20 Bring Back My Bar Scentsy fragrances brought back for July 2011 were:
Banana Nut Bread Scentsy Bar: A noteworthy fragrance from one of Scentsy's earliest batches, Banana Nut Bread is right from the oven with ripe banana, nuts, and spices.
Cashmere Scentsy Bar: Envelop yourself in a fine, woven blend of Moroccan jasmine, lily of the valley, and bergamot—luxurious and soft. Always a hit.
Banana Flower Scentsy Bar: Delightful combination of fresh, sweet banana mingled with soft florals.
Coconut Palm Scentsy Bar: A blend of tropical coconut and musky patchouli with subtle green notes.
Cutiepie Cupcake Scentsy Bar: Sweet clementine and yellow cake batter with vanilla and sugary icing.
Exotic Vanilla/Velvet Spice Scentsy Bar: Spice up your home with a blend of vanilla bean, jasmine, patchouli, and sandalwood.
Fresh Cut Cantaloupe Scentsy Bar: Vine-ripened melon with hints of juicy orange.
Fried Ice Cream Scentsy Bar: Vanilla with a nutty touch along with cinnamon and caramel. My husband's favorite scent; good enough to eat.
Grape Granita Scentsy Bar: Sun-warmed grape and pineapple with undertones of honeysuckle.
Irish Cream Scentsy Bar: Smooth and mellow, highlighted with hints of coffee and chocolate.
Lemon Lavender Scentsy Bar: Inviting blend of tangy lemon and sweet lavender flowers.
Luscious Lemon Scentsy Bar: Light, creamy lemon. Oh-so good.
Orange Dreamsicle Scentsy Bar: A classic combination of fresh orange, swirled with vanilla cream.
Oxford Scentsy Bar: A masculine blend of ginger and frankincense with woody cedar and amber undertones.
Red Delicious Scentsy Bar: Crisp, juicy apples, fresh from the orchard.
Root Beer Float Scentsy Bar: Concoction of old-fashioned root beer and creamy vanilla ice cream.
Spiced Orange Harvest Scentsy Bar: Strong, sweet oranges spiced with cloves and cinnamon. One of my all-time fall favorites!
Strawberry Sweetie Scentsy Bar: A fruity delight of strawberries sprinkled with sugar and vanilla.
Tuscan Garden Scentsy Bar: Mediterranean floral bouquet, enhanced by cassis, apples, berries, and rosemary.
Watermelon Patch Scentsy Bar: Sweet, vine-ripened watermelon.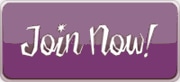 Call or send me a message if you have any questions or would like to become a Scentsy Consultant and join my team! Such an exciting time to be a Scentsy Rep.
~Becky Sattler,
Independent Scentsy Star Director
208-340-6538
Contact Me