Halloween, Christmas, Hanukkah Scentsy Warmers
**UPDATE**Sept. 12, 2016
It's that time of year when the leaves start changing color, the air gets a bit colder, and families come together, I love the Fall! Family and friends and food and oh, so many amazing, fun memories! This time of year is all about family and fun and interwoven with all those memories are the familiar fragrances that take us back to the holidays of our youth and seem to make the holidays feel so comfy and cozy! To shop the Scentsy Fall & Winter Warmers select the image on the left. To shop the amazing new collection of Scentsy Fall & Winter scents select the image to the right with the pumpkin!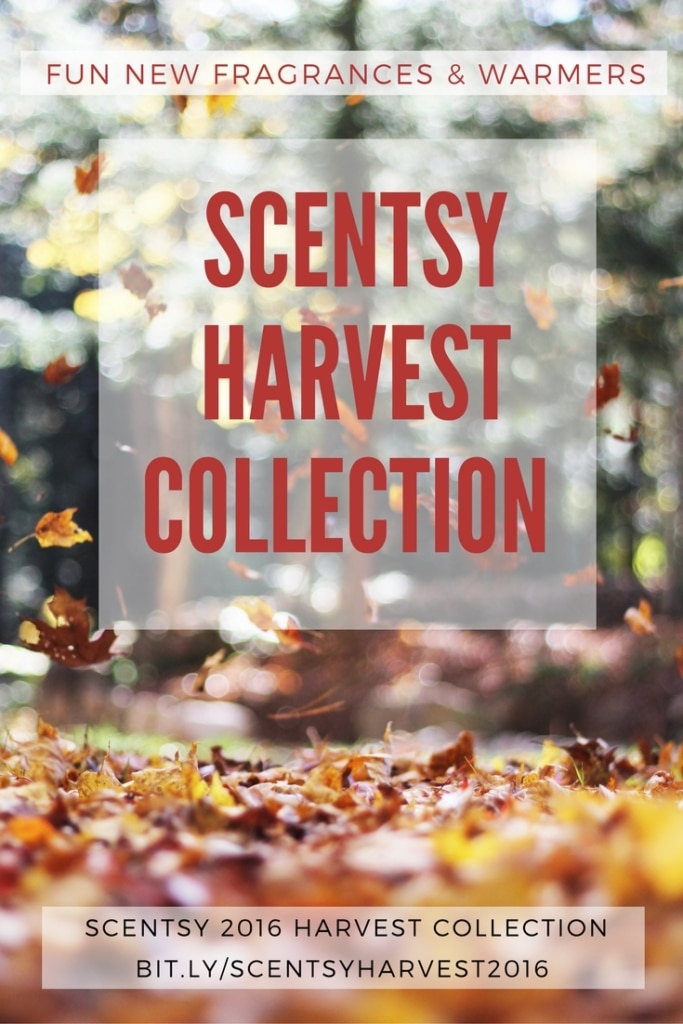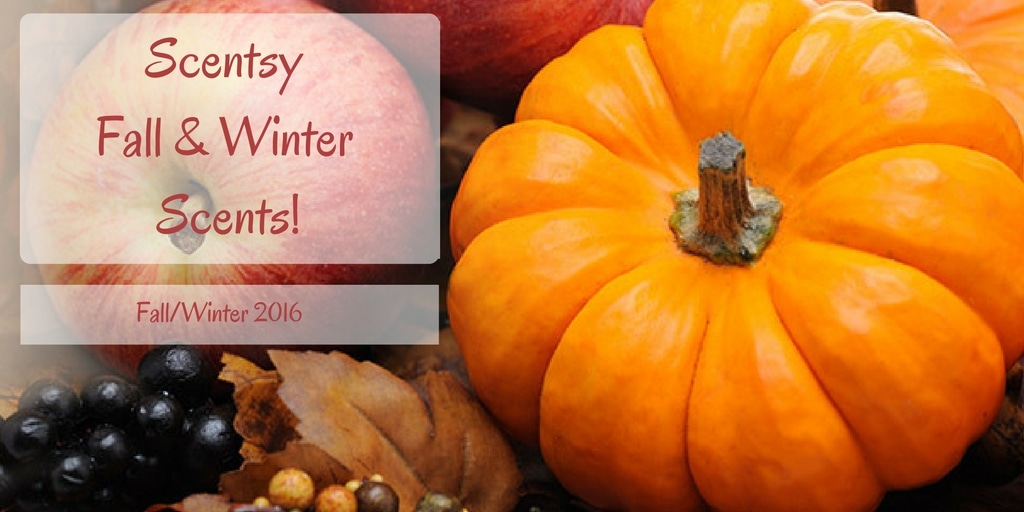 This fall, Scentsy has some amazing fun, new fragrances and warmers that are available right now while supplies last, and soon the Christmas and Hanukkah Scentsy Warmers will be available and you won't want to miss the amazing new Christmas warmers! For a sneak peek of some of the Scentsy Christmas warmers, visit our spoiler blog post here - Scentsy Christmas Warmers
**SCENTSY HOLIDAY 2015 UPDATE:  click here to see the latest Scentsy holiday catalog for 2015**
The Scentsy Holiday Catalog is now available to get your holiday warmers for your holiday decorating.  Here are the unique Scentsy Warmers and Scentsy Buddy out for the special Holiday Catalog 2011.  The festive home decorator's dream come true:  a warmer for every season - Halloween, Christmas, Hanukkah, and even a brand new Scentsy Buddy.  Buy from the holiday wickless candle collection below:

This spooky Halloween Scentsy warmer sold like crazy during its debut last year!  The big yellow moon glows when the warmer is turned on, highlighting the black silhouettes of the gnarled tree, flying bat, and scary black cat!!  $35
This is a brand new Halloween addition to the holiday catalog, since the Fright Night Warmer sold so well.  Perfect for your bathroom, kitchen, or even as a festive spooky accent in the living room.  The moon glows when lit, just like the full-size Fright Night warmer.  $20
lluminated from within, Jack O' Lantern is a smaller version of a holiday favorite—this carved pumpkin is sure to be a spooky delight! A Halloween favorite, or keep him around all fall. $16
The Gingerbread Scentsy Warmer is the perfect addition to the yummy Gingerbread cookies for Christmas!  The Gingerbread Man is embossed and hand-pained on a beautiful glossy red backdrop.  $35
Catch this Gingerbread Man as fast as you can - this adorable plug-in is sure to be a hit!  A great little companion to the full-size Gingerbread Warmer, but this one fits in a little smaller space such as a bathroom, kitchen, or office. $20

The Prancer Warmer shows off a stylish black reindeer silhouette, on a cheery bright red glossy backdrop.  It's not Christmas without the reindeer!  One of last year's holiday catalog favorites.  Elegant, stylish, festive.  $35
Bring the Christmas tree indoors with this festive Tannenbaum Scentsy Warmer.  The trees' silhouettes are sandblasted out, so the trees glow when this elegant holiday warmer is lit.  Pair it with the brand new Scentsy scent Festival of Trees (replaces the previous Christmas Tree Scentsy scent) and bring the majesty of the forest into your home this winter!  $35
Silent Night Nativity Scene Warmer
The manger scene comes to life when the Silent Night Scentsy Warmer is lit.  See the nativity scene glow, just as the star did on that holy Christmas night.   $35
Silent Night Plug-in
The Silent Night Plug-in is a much-requested addition to the Scentsy Holiday Catalog this year.  So many nativity scene collectors are going to be happy; this striking warmer brings the manger scene to any space, no matter how small.  The manger scene is cut into the warmer, so it glows beautifully when the plug-in warmer is turned on. $20

Heavenly - Angel Scentsy Warmer
This Heavenly Scentsy warmer is made of porcelain, so it glows when lit, with beautiful shining angels outlined in gold.  This holiday collection warmer was so popular, that it has been added to the permanent catalog and is now available all year long.  $35
Heavenly Angel Scentsy Plug-in Warmer
This is the compact version of the popular Heavenly Warmer, available as the Heavenly Scentsy plug-in warmer.  The plug-in is made of porcelain as well, so the whole plug-in shines with a Heavenly glow.  Perfect for your bathroom angel decor, or to make your office festive and heavenly this holiday season or all year!  Available all year in the permanent catalog.  $20
Celebrate Hanukkah with this beautiful Menorah Candle Scentsy Warmer.  Remember the glowing candles as you leave your Menorah warmer lit during the holiday, with no fire hazard from real candles.  The blue backdrop is perfect to showcase the beautiful candles of the Menorah, as well as the Star of David embossed around the top dish. $35
This festive warmer captures Santa's Jolly section - his tummy that wiggles like a bowl full of jelly when Santa laughs!  A darling Christmas warmer, complete with metal belt buckle.  $35
Frosty the Snowman has never been cuter!  Bluster debuts in this Holiday Scentsy Catalog.  Oh-so-cute rosy cheeks and of course a carrot nose!  $35
The holly and the ivy come together beautifully in this holiday warmer.  Merry Berry is sure to make your holidays merry and bright (and smell yummy).  $35
Silver snowflakes dance around a whimsical snowman on a high-gloss winter-white background. Think snow in small spaces with this delightful wintry warmer.  $20
Bring snowflakes indoors with this bold winter warmer. Embossed snowflakes in bright white encircle a high-gloss cranberry base—the perfect accent to your holiday décor and beyond.  $20
Pooki is sure to be a hit in this holiday catalog.  Snuggle your new Scentsy Buddy to warm up this holiday season.  This scented stuffed animal includes your choice of Scentsy Scent Pak to put in Pooki's zipper pouch in the back to make this polar bear smell yummy! The darling white polar bear comes complete with blue hat and scarf, so he'll be ready for winter!  $25
Fall Winter Scentsy Scents
Now that you've picked the perfect Scentsy warmers for your Halloween or Christmas decorating, don't forget to pick out a few Scentsy bars or bricks to put in them!  Buy from the Fall/Winter Scent Category to put you in the holiday mood or choose from over 80 other scents.
Autumn Sunset Scentsy Bar
Black Ruby Scentsy Bar
Central Park Pralines Scentsy Bar
Christmas Cottage Scentsy Bar
Cinnamon Vanilla Scentsy Bar
Clove & Cinnamon Scentsy Bar
Cozy Fireside Scentsy Bar
Eskimo Kiss Scentsy Bar
Festival of Trees Scentsy Bar
Honey Pear Cider Scentsy Bar
Pumpkin Roll Scentsy Bar
Sentimental Cider Scentsy Bar
Silver Bells Scentsy Bar
Snowberry Scentsy Bar
Whiteout Scentsy Bar

Happy Holidays from my home to yours!
~Becky Sattler, Scentsy Star Director
208-340-6538
Contact Me