Sell Scentsy Products in Ireland
Scentsy will soon be open for business in Ireland!  Scentsy has been open in Northern Ireland since it opened with Scentsy UK in April 2011 and is growing like crazy.  I have no doubt Scentsy in the Republic of Ireland will take off too!  Be one of the first Scentsy Consultants in Ireland - join and sell Scentsy products as a rep too.  We would love to have you and are so excited to welcome Ireland Consultants to our growing team.
Ireland is a great place to sell Scentsy, whether you live in Dublin, Belfast, Limerick, Galway, Kilkenny, Derry, Armagh, Newry, Cork, or even any little town or village.  You can join the best home based candle business that has grown by leaps and bounds and set all kinds of records since it started in 2004.  Scentsy is sure to be a hit in Ireland as well, and I can't wait to help you start as a Scentsy Consultant in Ireland!
Scentsy Ireland Welcome Meeting in Dublin
Exciting news:  on Saturday, October 1, Scentsy will host a welcome meeting in Ireland. This meeting will be open to Ireland residents who want to learn more about Scentsy, our products, and becoming Scentsy Consultants. It will be held in Dublin from 6:00-9:00 p.m. local time, with a formal presentation from 7:00-8:00 p.m. local time.
The welcome meeting will provide potential recruits with all the information they'll need to make the decision to join Scentsy Ireland. It will give our existing Consultants a chance to have their friends, family, and contacts in Ireland learn about Scentsy's European product offerings and business opportunity in person. At the meeting, Scentsy home office team members will demonstrate Scentsy products, explain how the business opportunity works, and answer questions.
Location: The Shelbourne Dublin, A Renaissance Hotel
27 St. Stephen's Green
Dublin 2, Ireland
For more information about the Ireland welcome meeting, email expansion@scentsy.com or visit the "Welcome Meetings" link on our International Expansion website at http://expansion.scentsy.com/.
How to Sell Scentsy in Ireland
First thing is to sign up to sell and join Scentsy in Ireland!  I am a Star Director and will be your Scentsy sponsor and mentor to train you and make sure you have everything you need to be successful in your new business in Ireland. You can be confident in recruiting to build your own team of Scentsy Consultants in Ireland, and I will be here to support you as you support them!  I have lots of training to help you, but here are a few ideas to get your Scentsy candle business off with a bang:
home parties - Scentsy is brand new; you can be the first to introduce it to your friends and neighbors
party at the pub - Scentsy is simple; you can set up a display in any business, or meet friends at the pub to call it a party
fundraiser - support your local football league, church group, or whomever needs a little cash
catalogue party - Scentsy calls this a basket party; easy to send catalogues and scent samples with a friend to work
online - spread the word through blogs, chats, facebook, or even build a Scentsy-approved website to build your business
Join Scentsy Europe
When you join Scentsy in Ireland, you join with the other Europe countries that just opened up in April.  Scentsy is growing very quickly in Europe, and you have the chance to get in and be one of the first Scentsy Consultants in Ireland from the very start.  You can't help but be successful when you join the fastest growing Consumer Goods company, setting all kinds of records at an amazing pace.  Currently, Scentsy Europe includes:
Scentsy UK - Scotland, England, Wales, Northern Ireland,
Scentsy Germany
Scentsy Ireland - Republic of Ireland now joins the ranks!
If you're excited at this great work-at-home business opportunity, but are asking yourself:  "What is Scentsy?", feel free to contact me with questions, then come join Scentsy in Ireland with me!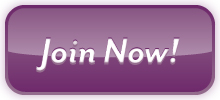 Becky Sattler, Scentsy Star Director
208-340-6538
Contact Me