Scentsy New Product Highlights
The new Scentsy Fall Winter 2011 Catalog is now available to order these exciting new products!  Here's a quick overview of the brand new products being featured in this Fall catalog.  To see the new fall warmers and scents, browse the online fall Catalog, or request a catalog and I'll send one to you.
New Scentsy Buddies - Patch and Scratch
We sold $20 million dollars' worth of Scentsy Buddies in their first year, so Scentsy decided it was time to add two brand new members to the Scentsy Buddy family. Scentsy introduced the newest additions to our collection of loveable Scentsy Buddies: Patch the Dog and Scratch the Cat! Kids of all ages love to snuggle their Scentsy Buddy pets, so it was only natural to add popular household pets to the Buddy line.
Each Scentsy Buddy is only $25 and comes with your choice of Scentsy Scent Pak to make your new Buddy smell delicious.  You won't even have to change their littler box!
Sasha the Bear:  Charitable Cause Scentsy Buddy
For the fall catalog season's Charitable Cause offering, Scentsy chose Ronald McDonald House Charities, whose mission is to improve the health and well-being of children all over the world. Scentsy typically chooses a Cause warmer to benefit the chosen organization, but this time Scentsy thought they would do something different. I'm excited to announce our first-ever charitable cause Scentsy Buddy Sasha the Bear!
As with other Charitable Cause products, Sasha is available during this (Fall Winter 2011) catalog season. Scentsy will donate one hundred percent of the net proceeds from the sale of this Buddy to the Ronald McDonald House Charities.
Sasha the Bear will sell for $30 and will be available to purchase September 1, 2011, for the duration of the fall winter catalog only.  Each Scentsy Buddy comes with a Scentsy Scent Pak to slip into the zipper pocket in the back of the Buddy.  Sasha is cute and cuddly, but also smells really good!
Hero Collection Warmers
Scentsy is introducing another new line of benefit warmers this catalog season. The Hero Collection, debuting with the Police Officer Warmer and Firefighter Warmer, honors the brave men and women who protect and serve on local and national levels, day in and day out.  Each Hero Collection warmer is $35, and a portion of the proceeds from the sale of each Hero Warmer will be donated to these two organizations.
Scentsy Solid Perfume
While Scentsy is a fabulous fragrance company delivering amazing scents for home use, our products aren't meant to have long-term contact with your skin or clothing. So Scentsy came up with a new plan for providing a more personal way to deliver the Scentsy fragrance we all love!
Now introducing Scentsy's fresh twist on fine fragrance! Five of our most beautiful scents have been reformulated as fine-fragrance Solid Perfumes. These scents work with each person's body chemistry to create a captivating Scentsy experience that becomes uniquely yours.
Scentsy Solid Perfume is larger and has more concentrated fragrance than what you'd get from any other solid perfume product. It's a natural blend free of parabens, sulfates, and phthalates. In fact, it's designed to nourish and moisturize your skin!  The scent is applied to the pulse points on your wrists or neck, and is very long-lasting.  Scentsy Solid Perfume will be available in five fragrances this season: Enchanted Mist, Love Story, My Wish, Satin Sheets, and Simply Irresistible.
These New Scentsy Products Available in September
Hope you enjoyed your quick overview!  You can order any of these exciting new Scentsy products from the new Fall Winter Catalog starting September 1.  Buy easily online and have it shipped straight to your door.  Remember, you can't buy Scentsy in a store or other retail shopping center, only through a Scentsy Consultant, so bookmark my website so you always know where you can buy your Scentsy. Enjoy your look around and try some of the brand new products in the Fall Winter Catalog!!  Happy Scentsy shopping!
Holiday Catalog
New holiday warmers for Halloween, Christmas, and Hanukkah are available in the Scentsy Holiday Catalog too.  So many fun new scents and warmers to make your home festive for the holidays!
Scentsy Addict?  Come support your habit!
September is the start of the brand new Fall Winter catalog with brand new products and scents, so it's the best time all year to join Scentsy and become a rep.  The fall winter selling season is a great time to get your business off the ground and running quickly - a great way to make extra money for Christmas shopping this year.  It's so easy to start a home based candle business with Scentsy and begin the adventure of a life time!  If you love Scentsy, you have what it takes to be a great Consultant!  Join now and YOU can introduce all of these exciting brand new Scentsy products to your friends.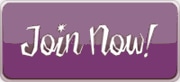 ~Becky Sattler,
Independent Scentsy Star Director
208-340-6538
Contact Me