Why Choose Direct Sales
I began the start of my Direct Sales business as a Scentsy Consultant in February of 2008. If you would have told me before that time that I would start a Party Plan type company and not only stick with it, but be successful with it, I would not have believed you. I have never been the home party or entertaining type, so I never would have thought a Party Plan Direct Sales company like Scentsy would have been a fit for me.
There are so many benefits to a Direct Sales company, let me share a few with you.
Income
I am so glad I started my Direct Sales business against my natural inclination, and chose to start my own Direct Sales business with Scentsy. Over the years I have built my team and my business, to the point of really making a financial impact for my family. There really is great income* potential, you just have to keep building and growing.
*Income Disclosure Statement: because I mentioned income and benefits I have earned from my Scentsy business, I am required by the FTC to state that my results are not guaranteed or even typical. However, I have done it, and can help you have success with a lot of hard work too.
Flexible Schedule
One of the biggest benefits to Direct Sales over a traditional job is the flexibility! I am able to stay home with my five kids, create my own day, and still be able to add to our finances in ways I never would have imagined.
Recognition
The extra income has been such a blessing, and is the real reason I joined. Along the way, I have also gotten promotions, awards and recognition I didn't know I needed. Every year I get to walk the stage at National Convention, which is a fun red carpet type moment.
Develop Talents
As I have been asked to to trainings to help other consultants, I have found that, although it makes me super nervous, I really do enjoy teaching and training. That is put to the test every time I asked to public speaking in front of hundreds of people.
Travel
I have earned free incentive trips to exotic places I wouldn't have taken, especially while my children are still young. My husband and I get to go to Mexico every year for Scentsy's Annual Leadership Retreat and enjoy the beautiful setting and rub shoulders with Scentsy's best of the best. Never thought I would be a work at home Mom, and own my own company, but it has been so rewarding and I am so glad I decided to give Direct Sales a try.
Scentsy is Direct Sales and Party Plan Company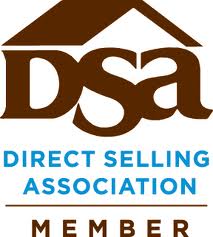 Scentsy is not a pyramid scheme, but it's a Direct Sales Party Plan company. Some people think that a Direct Sales business is easy or a way to make lots of money quickly. It is a great business to build, since I get to be paid on the personal sales I make, as well as the sales from my team members in my business, so my earning potential is huge, while my risk and investment is minimal.
I graduated from college in Business Management and always thought I wanted to own or run a business. What I didn't think of, was how easy it would be to run a Direct Sales Party Plan company instead of a traditional business.
Join a Direct Sales Association (DSA) Member Business
There are many Direct Sales companies to choose from, but make sure any company you are considering joining is a member of the Direct Selling Association (DSA). That ensures compliance within a certain code of ethics, and will help guarantee the business is legitimate and give you the best chances of success with your new business.
Why Join Scentsy and Direct Sales
There is no doubt I am so glad I chose to start a Scentsy Direct Sales business. I would definitely recommend it to anyone looking for a great home business opportunity with a wonderful Direct Sales company.
Direct sellers are Independent Consultants who choose when and how to work. One huge advantage of direct selling is that you can start a business while still working a full-time job. Here are a few benefits of a Direct Sales business, such as a Scentsy business:
- Work your own hours, as many or as little as you choose and when you choose
- Never have to ask for time off or plan your family vacations around your work schedule
- Opportunity to build a sustainable business that you can pass on to your children
- The ability to control how much money you make or when you want a raise
- There's no need to create catalogs, product promotions, or other marketing materials
- You don't have to source your own products, or create your own product ideas; no time or energy into new product development
- Create lifelong friendships and networking opportunities
- Tax benefits of running a home based business
- Great part-time job to add supplemental income
- No new schooling, degrees, or previous work experience required
- Opportunity to work from home when your Direct Sales business can replace your full-time job
- New, challenging workplace where you get to create your workplace environment and choose your co-workers
- You are your own boss and can create your Direct Sales business as you like, according to your talents and abilities
- Personal satisfaction from earning promotions and watching your Direct Sales team grow
- Free trips to work toward and enjoy each year to places you never would have gone otherwise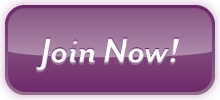 ~Becky Sattler, Scentsy SuperStar Director
208-340-6538