Join and Sell Scentsy
Are you thinking you would like to sell Scentsy, but not sure how to join and become a Scentsy consultant?  It's super easy to get started, and I'll be here as your sponsor to help keep you going after that!
Answers to basic questions I am often asked about joining Scentsy.
Your Scentsy Sponsor:
You must join Scentsy under a current consultant.  You can sign up easily online right now.
You do NOT have to join under someone local (my team is all over the US, Canada, UK, and Germany).  Scentsy does not divide us into territories.
You cannot change sponsors, so choose someone who can help you, and with whom you would like to work.
Your Scentsy Starter Kit:
It's $99 to join and sell Scentsy, which includes the enrollment kit / starter kit you will receive.  This Scentsy Starter Kit is sent from a Scentsy warehouse (Texas, Kentucky, or Idaho) within two business days, so you can get started right away, but you can sell and recruit the minute you sign up to sell Scentsy.
The Scentsy Starter Kit contents were recently updated to include the new Layers by Scentsy bath and body products!  You'll receive everything you need to sell Scentsy and get started.
How to Sell Scentsy:
You do not have to have home parties to sell Scentsy.  You can have catalog parties, sell online, or sell to just family and friends.  You can also host fundraisers or have a booth at a bazaar or fair.
There is no monthly requirement to remain a consultant.  The only requirement is that you sell $1 worth of product between July–December each year.  If, however, you have people under you (downline) you will need to sell at least $150 in personal retail sales to keep those people under you.  If you don't meet that requirement, your downline recruits will roll up to your sponsor.
People can order directly from your Scentsy website and it will get shipped from the warehouse to their front door.
You do NOT have to carry inventory. You order the Scentsy products when someone places an order with you.  You are allowed to have inventory if you want, but it's not required.
How you get paid to sell Scentsy:
As a Scentsy Consultant, you do not get a discount upfront on the products you purchase.  Instead, you get 20-25% commissions on everything you sell, even if it's for you.
You do not get a signing bonus for each recruit; instead, you get to make money on their sales for as long as they are a Scentsy Consultant, depending on your rank.
Scentsy sends you a Scentsy Visa paycard after you join.  Your commission from the previous month will be loaded in our PayPortal on the 10th of every month. You have the choice to have it transferred to your bank account or on the Scentsy Visa paycard.
When you join Scentsy, you will get access to your Scentsy personalized website for a full three months for FREE. If you choose to keep it, it's only $10 a month. It's optional, but worth every penny.  The website allows customers to order directly on your website, sends out a monthly newsletter to your customers, allows you to recruit, and includes you in the Consultant Locator.
There are incentives, promotions and awards you can earn as a Scentsy consultant.  Some of those are awards you can only earn within the first few weeks when you join to sell Scentsy, so make sure to get started with a bang!
Monthly deals:
Scentsy offers a debuting Warmer and Scent of the Month at a 10% discount for your customers.  You can sign up for the Scent of the Month subscription for only $35 a month and get the following Scentsy products:
11 Scentsy Bars (scent of that month)
1 room spray
1 full size party tester (to add to your others that came in your kit)
1 basket tester (a smaller tester size)
50 Scent of the Month brochures
(Over $65 worth of product for only $35!)
Come Join and Sell Scentsy with Me
Those are the main questions I get asked the most, and will help get you started with everything you need to know!  You can read more about How to Become a Scentsy Consultant if you have more questions, or my there's some helpful tips on my post about how to get started selling Scentsy.  I'm a Star Director, and very active in my Scentsy business.  I have almost 400 in my group from all over the US, Canada, the UK, and Germany and would love to have you on my team.  I'm here to help and can't wait to work with you! Come join and sell Scentsy with me – you'll love it!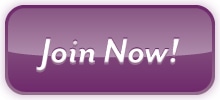 ~Becky Sattler,
Independent Scentsy Star Director
208-340-6538
Contact Me