Make Money as a Scentsy Consultant
The other day as I was at Costco filling up my car with gasoline. While I filled up, I overheard a conversation the woman in front of me was having on her phone. She was telling the person on the other end that their mutual friend was making a huge mistake; she was signing up for one of those "awful pyramid schemes".
Is Scentsy A Pyramid Scheme?
She continued her conversation saying things like:
"You know all those kinds of things are just scams"

"I hope she doesn't actually spend any money to go to their big meeting, what a waste"

"It's never going to work, why is she even doing something like that?"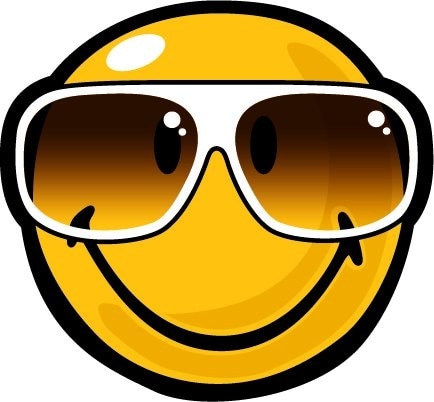 Can You Really Make Money?
So, as I filled up the car with gas, paid for with the credit card our Scentsy Consultant business pays off every month. 🙂 *Scentsy income disclosure.*
Direct Selling Perception
I couldn't believe just how much hatred this woman had for direct selling. Honestly, I didn't think there were still people in the world that held that perception of direct selling. I'm not naive enough to think that everyone loves direct selling, but I was surprised at just how belligerent she was towards it. But I like to think that this woman is really just a victim of misinformation. She has never had the opportunity to actually get to know people working direct sales, and see their success.
Real Success
The reality is that 20 million people are involved in the $36.12 billion direct selling industry. People involved in direct selling have a higher percentage of annual income over $50,000 when compared to all Americans. (58% vs. 50%)
Contrary to opinion, direct sellers also have a higher level of average education than the average American: 52% of are college graduates compared to 28% and 99% have high school diplomas compared to 85%.
Benefits of Direct Sales
Now, let's talk about the rewards of being a Scentsy Consultant or direct seller. First, as in any business to look exclusively at the money would be limiting and not indicative of the real reasons people choose direct selling.
For example, when I applied for corporate jobs I always asked about things like healthcare, 401k, paid time off, culture, and work-life balance. All of these were factors when I considered the job. Salary is just one thing to consider. Beyond income, research indicates that individuals enjoy the fringe benefits like the flexibility of being their own bosses. We get to set our own hours and schedule, as well as ever having to ask for time off!
Income from Sales
When you talk about income as a Scentsy Consultant (or any direct sales) you have to remember that first, direct selling is, well, still selling. We make a commission from the sales we make. As much as we talk about the other activities we spend the majority of our time doing like mentoring and recruiting, we still sell. In Scentsy, we have to sell a certain amount to get paid on the production of our team.
Secondly, Scentsy Consultants are paid monthly and every month is different. We don't receive a set salary, or any guaranteed amount. For instance, some months - like October and November - are huge sales months with consumers gearing up for the holidays. Those months, the money you make as a Scentsy Consultant will more likely be higher than other months. Commissions income is dependent on your own sales, so you do have control over your paycheck. You can work to make the amount you want, or to make consistent checks, but it will most likely vary naturally.
Thirdly, there is a large percentage of Consultants who join a direct selling company to buy their favorite products at a discount, NOT to make a living off it. And since individuals are paid based on their work and level of effort and time dedicated to their business, those who are working it like a part-time job earn a part-time income. It's important to remember that is exactly what they want out of it.
Direct Sales Average Income
The first data I found went back to 2011 when Amy Robinson, a spokesperson for the Direct Selling Association, said that the median annual income for direct sales consultants in 2011 was $2,400. As I dug further I found that research done by Harris Poll in 2014 provided some more up to date information. According to the research -
93% of direct sellers reported earning money in the last 12 months

27% earn less than $1,000 in the last 12 months, 51% earned between $1,000-$49,999,

with the remaining 15% earning more than $50,000.
Doing some simple math, that means that 2.4 million direct sellers earned more than $50,000 based on 2014 figures. The article points out that beats the national average salary for men and women. It also is more than the national median annual salary for all Americans working a 40-hour workweek as reported by the Bureau of Labor Statistics in Dec. 2013.
Now, that's only 15% of those involved in direct selling, but that's also about the percentage of consultants actually working their business. The research indicates that 70% of Consultants spend less than 15 hours/week on their business. An important note to add here is that those 15% earning that $50,000 and up are doing it how, when, and where they want to.
Can I make money with Scentsy?
In summary, can you make money in direct selling?
The answer is of course, yes. The most important things to remember are;
It's not a steady flat rate - salary type of income. Some months are low, other months are high.

The research clearly indicates, and my experience supports, that income is based on your personal work ethic and determination.

Direct selling is selling. You are paid for your sales and in many cases you can't get paid on the sales of your team if you yourself haven't sold a certain minimum.

Part-time work often produces part-time income. This can change as you grow a team, but you have to build it.

To earn the higher income it will take time and persistence. The only variable in that equation is your hard work. That's the only thing that can speed up the process.
When you talk about income in direct selling you have to start with a few key understanding that direct selling is, well, selling. So individuals are paid based on their work and level of effort and time dedicated to their business and every month is different as some months - like October and November - are huge sales months with consumers gearing up for the holidays. Secondly, there is a large percentage of Consultants that join a direct selling company to buy their favorite products at a discount, NOT to make a living off it.
Extra Income
Direct Selling, as an example being a Scentsy Consultant, can provide a good side income. It can help cover bills, pay off debt, and prepare for retirement. It can also be much more than and support a crazy family of 7 like mine! It just simply depends on your work ethic and what you value.
Flexible Side Hustle
If benefits like a flexible schedule, more time with family, being your own boss, and setting your own hours are appealing to you, then you would be an awesome Scentsy consultant. As long as you are comfortable as an entrepreneur with risk and have a good work ethic, then it sounds like it's a great fit for you. If not, and you prefer punching in and out for a guaranteed paycheck, then this might not be your ideal way to make money.
Come Start Your Own Business
If Scentsy is appealing to you, I would love to have you join my Scentsy team. I'll help you build a successful business and make money as a Scentsy consultant like me!
As always, if today is the day and you're ready to get off the fence, let's get you going. I can help you launch your own business to enjoy more time with family, help pay off debts, earn free travel, to pay for monthly car bills, or to even make much, much more money. Join my Scentsy team and let's get you rocking and rolling!